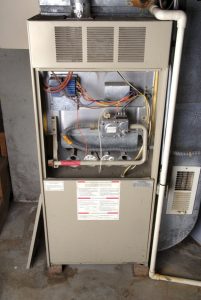 It is probably quite safe to assume that you have been running your heater for some time now. Temperatures here in Illinois are already in the 30's, and we still have a long, cold winter ahead of us. If you have found yourself dealing with a problematic heater, it might be time for a replacement. Here at DuAll Heating & Cooling, we can help you decide which new heating system is right for your home. We provide excellent heating service in Bolingbrook, IL.
Below, we have provided some tips to jump-start your search for a new heater.
Should I Upgrade My System?
We understand that replacing your heater might seem like a chore. However, it is important to invest in something that will last you and your family for years to come.
Consider a replacement if:
Your heater is more than fifteen years old: Older heating systems simply do not have the same efficiency ratings as modern-day systems. In the last few decades, great improvements have been made in efficiency. In fact, most current systems have efficiency ratings, or an AFUE, of over 95%! This means that over 95% of the fuel being utilized becomes heat for your home! Don't spend your money on wasted fuel – invest in a high-efficiency heater. Trust us, your wallet will thank you.
It's Costing You Money: If you have found that your heating bill has steadily increased in the last few years or that you are spending more money on repairs, it suggests your heater is worn out. Our heaters are subjected to a lot of wear and tear throughout the years. You will save a lot of time and money on repair visits when you switch to a new system.
It's Noisy: Loud screeching, banging, and rattling sounds are all indicative that your system is in desperate need of repair or replacement. A qualified heating technician can pinpoint the exact cause of the problem and give you advice in terms of next steps.
Which Heating System Is Right for Me?
Once it has been determined that you need an upgrade, an HVAC expert can help you decide which heater will best suit your needs. There are two main types of heating systems:
Forced Air-Systems: A forced air system uses ducts to move heat throughout your home. These systems include gas furnaces, electric furnaces, and heat pumps. Forced air-systems are most common in warmer climates.
Radiant Heating Systems: A radiant heating system directly radiates heat to surfaces in the home. This can be done with either electric coils that heat floors and walls or with hydronic tubing, which circulates heated water. The most popular type of radiant heating system is a boiler. Boilers are most commonly found in colder climates, so it might just be a good choice for your home here in Illinois!
Both systems need to be properly sized and installed by an HVAC professional to maximize efficiency and effectiveness. In addition, they must be properly maintained to increase longevity and reduce the need for costly repairs.