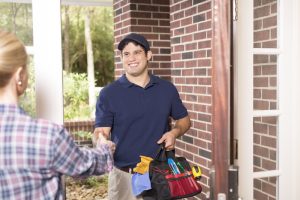 You invest a lot of money into your home. You want it to be comfortable, functional, and efficient. Your heating and air conditioning systems are both essential to maintaining the overall comfortability and functionality of your home, so it makes sense to keep them running efficiently and effectively for as long as possible.  This is why regular preventative maintenance is so important. It is recommended that you schedule AC or heating maintenance service in Bolingbrook, IL at least once a year.
Some HVAC companies offer maintenance programs that you can sign up for. DuAll Heating & Cooling offers a Maintenance Savings Plan that grants its members a wide range of benefits. There are many reasons as to why homeowners enroll in maintenance plans, and below, we have provided a list of them. 
Benefits of a Maintenance Plan
A More Reliable AC and Heater
Regular maintenance is the best way to avoid costly repairs. When an HVAC technician performs an inspection and tune-up, they are able to detect and fix minor issues before they become major. Many HVAC issues go unnoticed simply because homeowners do not have the proper training to recognize them. The longer your AC or heater runs with an existing problem, the more likely it becomes for it to cause significant damage to your system.
Extended Equipment Life
Regular preventative maintenance is key to extending your system's lifespan. An AC or heater that fails years before its estimated service life means you'll be spending money on a costly replacement.
Increased Efficiency
Even the most high-efficiency systems will fail to maintain efficiency without maintenance services. The wear and tear that your AC and heater experience over time can cause them to struggle. When your system has to work harder to do its job, efficiency decreases. Annual maintenance can keep a system running at 95% of its initial efficiency, keeping your utility bills low.
Company Specific Program Benefits
Each HVAC company's maintenance program is going to look different. Here at DuAll, we offer additional bonuses to members that go beyond the benefits of regular maintenance. We offer:
Discounts on parts and labor for repairs. You save 10% each time! Seasonal maintenance is included at no additional charge!
Free reminders
Priority Service. You will never wait more than a day for service.
Satisfaction guarantee
Sure, we will still provide maintenance service to those who wish not to enroll in the program, but who wouldn't want to reap some of the many benefits that our Maintenance Savings Plan has to offer? When you enroll, you will never have to worry about scheduling maintenance because we will take the liberty of reminding you to do so. Trust us, you don't want to forget to service your HVAC systems.
Think about enrolling in a maintenance plan today. It will end up saving you a lot of time and money in the long run, and we know how important that is to you.
To learn more about our Maintenance Savings Plan, or to schedule your annual maintenance services, contact DuAll Heating & Cooling today!