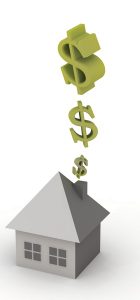 When winter hits Illinois, it can hit pretty hard. You need a great heater in your home if you want to make it through the winter season comfortably. However, a great heater is really only going to get you so far. In order to get the very best performance that your home heating system can muster, you need great heating maintenance. Reading this post right now means that you are well on your way to achieving that goal.
The benefits of annual heating maintenance in Bolingbrook, IL, really cannot be overstated.  Neither can the benefits of enrolling in a great heating maintenance program. More on that below. Just keep in mind the fact that routine maintenance is not something that you can handle for yourself. No, not even if you've watched plenty of online tutorials and you've printed out some hackney DIY checklist! This is a job that you always want to leave to skilled, experienced professionals—like our technicians!
What Does Heating Maintenance Entail?
A lot more than those oversimplified checklists would suggest, that's what! Heating maintenance is much more than just a thorough cleaning of your heater and its many different components, though a meticulous cleaning of the system is an important part of maintenance.
There are electrical contacts, connections, and components to test and inspect. There are gas lines and combustion chambers to evaluate. There is the refrigerant charge in heat pumps to check. There is the thermostat itself which will need to be assessed for proper operation. There is the lubrication of moving parts—basically, any component in the heating system is going to be subject to evaluation of some kind, and this level of detail is something that a novice or nonprofessional simply cannot handle.
What Are the Benefits, Though?
Again, a lot more than you may realize. The most obvious benefit of routine heating maintenance is the fact that it keeps your heater functioning as reliably as possible. When every component in the system is working properly, that system will simply function more successfully. This applies to the long-term, as well, because a well-maintained heater will last longer than one that is not properly tuned up on a regular basis.
However, you are also going to be paying less money to heat your home with better results when you choose to keep up with your heater's maintenance needs. The easier that it is for your system to do its job, the more efficiently that system is going to use fuel and energy.  That means a more affordable heating performance for you.
Why Choose  Our Maintenance Savings Plan?
Well, how do the added following perks sound to you?
Discounts
Priority Service
Satisfaction Guarantee
Considering just how beneficial routine heating maintenance is, sweetening the pot is not really necessary. We believe in giving our clients the best service experience possible, though, so enroll in our Maintenance Savings Plan today! You'll get all of the benefits of routine maintenance with these members-only perks, too!