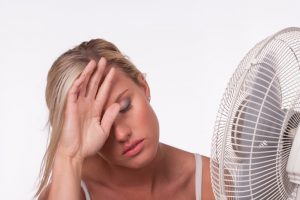 Okay, maybe that's not the most dramatic internal thought that you've ever had—in fact, we kind of hope that it isn't. It is one that you should start thinking about pretty seriously if you are considering a new air conditioner for the coming cooling season, though. Why is that? Because you don't really want to be waiting for the cooling season to get underway before you decide to move forward with your air conditioning replacement.
Doing that leaves you open to a period of discomfort as you wait for your new system to be installed. It also means that you'll be scheduling your installation/replacement for precisely the time of year when our AC technicians are at their busiest. It's a big decision to make, but we're happy to help you make it with well-earned confidence. So without further ado, here are some factors to consider regarding your upcoming air conditioning replacement in Romeoville, IL.
Yes, Age Plays a Factor
But maybe not for the exact reasons that you're thinking. People today can be pretty quick to abandon certain technologies for newer, more exciting ones. Phones, for instance, seem to be trading hands at an ever-increasing rate. When it comes to a residential air conditioning system, though, there are not really the flashy gimmicks and nonstop advertising that compel consumers to be first in line when the new model drops.
The fact is that even older ACs can perform quite well if they are professionally installed and well-maintained from the start. In many cases, they will continue to work well beyond the endpoint of their projected lifespan. If your system is getting a bit long in the tooth, however, that may influence the way that you think about other replacement factors.
What Are Your Energy Costs?
Age really ties in with the question of energy efficiency. If you have a very old central AC in place, it may be running just fine while still costing you more to run than you should be expected to pay these days. There has been a lot of advancement in terms of energy efficiency, and your system may have simply been manufactured with lower expectations and guidelines in mind.
It's also possible that your system has lost a step or two when it comes to efficiency due to age. A reliable performance doesn't mean that the system is running at its former levels of glory, after all. We've all see the waning star that, while capable,  definitely has his or her best outings in the rear-view. If you're overpaying to cool your home, and that system is getting up there anyway, a replacement may be the way to go.
Are You Satisfied?
We're not going to pry into your personal goals and aspirations, don't worry. We're strictly asking about your satisfaction in terms of your cooling system in general. Is it the type of system that you'd choose for yourself, if you were to purchase one today? If not, why not take the plunge and get the system that will offer you the 100% satisfaction that you deserve?
Schedule your AC replacement with DuAll Heating & Cooling.