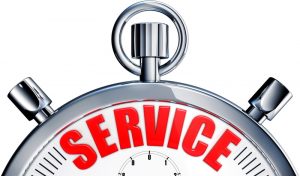 We're just inching our way into September right now, and many homeowners are probably going to have a hard time letting the warmth and comfort of the sunny summer days go. Let go we must, though, as all summers must pass. If you're looking for a project to help distract yourself from the chilling of the air surrounding you, while also preparing for the really cold weather just around the corner, we suggest that you take stock of your heater and get your heating replacement in Bolingbrook, IL out of the way now.
Investing in a new heater may not have the excitement level of booking a tropical vacation or purchasing a sleek new vehicle, but it is something that we all have to do eventually. Replacing a heater before you really need it to go into full service mode is always preferable to waiting too long and winding up with a heating replacement during the coldest time of the year. Here are some tips to help you decide if the time is right for a heating replacement.
How Old Is Your System?
Was your heater still running okay last year? Do you want more than just "okay?" If so, then you should probably take your heater's age into consideration. Just because a heater is projected to last for, say, 15 years does not mean that it is going to break down entirely once it hits the 15-year mark. It does mean, however, that it is probably going to be slipping in certain areas that may make replacing the system entirely your best option. Just because you can keep a heater up and running does not mean that it is the right move to make.
How Efficient Is Your System?
Energy efficiency is one of those areas that you'll probably start to see the signs of age make themselves evident with your heater. If your heater is so old that it has a low efficiency rating that was once considered decent, if it has lost efficiency over the years, or if you just invested in a lower efficiency system to save some money back at the time of purchase, replacing the system now with a more efficient model makes sense. Yes, there is an initial investment to consider. However, there are also the long-term, ongoing energy savings to consider, too.
How Happy Are You with Your Heater?
This is a major point that some people seem to rank beneath other considerations. If you are not happy with your heater for any reason, that alone warrants a replacement. You use your heater a lot throughout the year, it is a part of your home, and you should be happy with it! Maybe you wound up with a heater that was not properly sized by the installation company — not us, obviously — or perhaps you inherited a heater with your home that you'd not have chosen for yourself. Whatever the case, in this day and age there is really no reason to settle when it comes to the way in which you heat your home.
Schedule your heating replacement with the pros at DuAll Heating & Cooling.