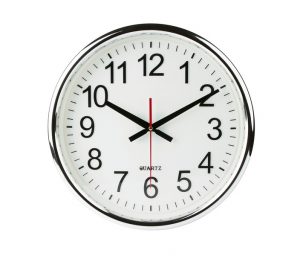 While the hottest weather of the year may not be descending upon us in the next few days, it really is just around the corner. When it arrives, you definitely don't want to be caught off guard. That is why it is so important that you remember to schedule routine air conditioning maintenance in Bolingbrook, IL. Without doing so, there is just no way that you can count on getting the very best that your air conditioning system has to offer.
A thorough and effective air conditioner tune-up is not the type of job that a homeowner can handle his or herself. There is a lot more to true AC maintenance than just replacing air filters and cleaning away debris from the area surrounding the outdoor unit. Leave your air conditioning maintenance to the pros on our staff, and you'll be able to enjoy the performance that you deserve from your home cooling system.
What Does Routine Air Conditioning Maintenance Entail?
There are a few basic maintenance tasks that you can see to on your own. You can change your filter — you should change your air filter, actually — as needed. This will usually be about every 1-3 months, though it varies based on a number of different circumstances. You can also clean off your outdoor condenser unit.
However, there is much, much more to routine air conditioning maintenance than just these simple steps, and the bulk of the process can only be handled by trained professionals. That is why we recommend that you schedule your air conditioning maintenance with us. The following is a partial list of what maintenance entails, which should give you an idea of how involved a process it really is.
Check all electrical connections.
Test amperage.
Lubricate moving parts, as needed.
Change filters.
Check refrigerant and oil levels.
Check relays.
Check wiring.
Check capacitors.
Inspect and clean blower assembly.
Inspect evaporator coil and condensate drain pan/lines. Clean as needed.
Clearly, this is not a job for a DIY enthusiast or general handyman or maintenance worker.
Enroll in Our Maintenance Savings Plan
Okay, you understand how important routine AC maintenance is. Did you know that We offer a maintenance savings plan that makes taking advantage of routine maintenance as simple as it does beneficial, though? Enrollment in our Maintenance Savings Plan entitles you to some really great benefits, including the following.
You get discounts on parts and labor fore repairs, saving 10% each time! Seasonal maintenance, when done during scheduled times, is included at no extra charge.
You get free reminders so that you maintain a regular maintenance schedule.
You'll get a longer lifespan out of your equipment if it  is properly tuned up.
You get priority service scheduling.
Your satisfaction is 100% guaranteed.
Remember, just because your air conditioner is functioning does not mean that it is functioning properly. Keep your equipment in the best working condition possible by allowing the professional technicians on our staff to tune it up each and every year. Enjoy not only great comfort, but great peace of mind.
Schedule your air conditioning maintenance with DuAll Heating & Cooling.