About DuAll Heating & Cooling
Larry Sr.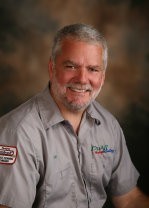 After working for other HVAC companies, Larry started DuAll Heating & Cooling in June of 2000 . Before switching careers, Larry spent 20 years as an Executive Chef, having graduated from the prestigious Culinary Institute of America. Flying planes out of Lewis University Airport is one of his interests as he is also a licensed pilot. He served on the Board of Directors of the Bolingbrook Chamber of Commerce for 7 years as well as the Illinois Aviation Museum, where he is currently the Vice–President. Larry Sr. is a Certified Heat Exchanger Examiner, a certified Rotobrush technician and also NATE certified in Heating and Cooling repairs and installations.
Donna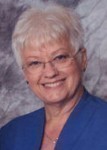 Donna joined DuAll Heating & Cooling in the spring of 2005, as Office Manager and brought a new energy and pleasant, polite voice on the telephone. She spent many years with Tellabs, Inc and a few with Follett Corp. She is the one who answers the phone at all hours. Donna is Larry's wife and mother to their four children, and grandmother to their seven grandchildren.
Larry Jr.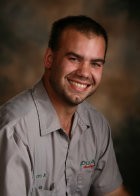 Larry Jr. is Larry and Donna's youngest son. He is married and has two wonderful sons of his own. Larry Jr. joined DuAll Heating & Cooling in 2007. His bright smile adds a new dimmension to DuAll Heating & Cooling and helps us service our customers better than ever. Larry Jr. is a certified Rotobrush technician, an ARI certified heating and air conditioning technician, and a Certified Heat Exchanger Examiner. Larry was recently certified using the Service Assistant tool for ComEd's Smart Ideas program and is also NATE certified.
Sadie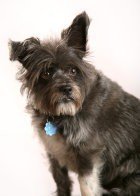 No company is complete without their office mascot. We are no different. We have our Sadie, a "Jack Schnoodle". As precocious as can be, she is a combination of Jack Russel Terrier, and Schnoodle, which itself, is a mixture of miniature Poodle and Schnauzer.